Has the time come when we can demand personalisation?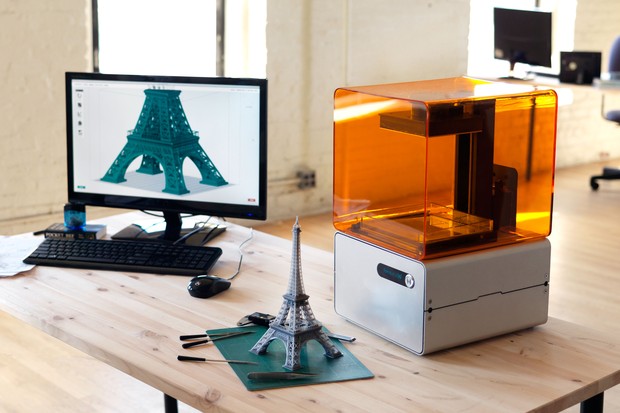 I remember back in 2003 I was writing a piece centred around how customisation would be the future and that large corporations would be giving us bespoke products that are made to measure. Ten years on and I am asking myself has it happened? and if not why not?
Back then I was looking at the groundbreaking NIKE site NIKEiD which allowed the user to design their trainers by selecting different materials and changing the colour of certain parts of the shoe. There was also the first ventures into 3D printing, however from memory you were looking at tens of thousands of pounds per device. Fast track 2013 and the question is where are we now? I think from my perspective two things have happened. Firstly and most contentiously I would probably say that there are a lot of people out there that really do not want personalised stuff. They are happy with not having to think and are always going to be guided by popularity. In someways you can see this (although there are a lot of other factors involved) with the popularity of Apple. The operating system works well. The product is robust and you have a great experience with it syncing to iTunes. They pretty much still have the market share so there is clearly something about them that makes it appealing to be the same as everyone else. Yet you can't customise it. It's a closed system The most you can do is buy apps or add a background image. Android phones on the other hand are pretty flexible if you know what you are doing.
And this is where the interest is for me. If you know what you are doing. I would argue in recent years technology and the perception of technological products such as computers, phones and generally electronics have been out of bounds for the normal person. However with the advent of products like ARDUINO, Raspberry Pi's coupled with free information sources such as YouTube tutorials and online blog's have allowed the explosion of the 'MAKER'. Technology and electronics is now becoming accessible and approachable. And a whole host of groups are now making affordable 3D printers retailing at around $300 - 600 which have been funded through kick starter.
So the question for me is are things changing? I get the impression is that when you look at this point in history there will be a subtle but very important different from back in 2003. I have come to realise over the last ten years that technology or an advancement in one area is not really going to make the big difference. For this type of behavioural change I think there needs to be a whole host of developments. Here is a list which is by no means exhaustive:
- ability for individuals to directly impact product development (kick starter )
- ability to buy your own tools and make things yourself and it be affordable (Pi and ARDUINO )
- ability to then learn and gain knowledge quickly and cheaply (internet)
- change in attitudes towards "the geek"
- flagship projects that highlight things centred around customisation (Makie Lab, NIKEiD)
- events and festivals set up to share and meet up (maker faire )
- recent recognition by government that code is important and a skill for students at all levels of learning
I am sure there are a lot more things to add to the list but I hope you get the idea.
One of the interesting case studies that has been in the news recently is Makie Lab. They are a London based company who for the last 2-3 years have been developing a project that allows you to customise a doll which is then 3D printed to order. The doll has technology within it and eventually that technology will join things together such as phone app's and other games. What I think is interesting about the project is the way it is being rolled out. Product first then technology second which feels very different somehow but also right. I look forward to seeing how they develop.