We have worked closely with Eisteddfod staff since March 2015 when we were commissioned to create their new website. What we quickly realised through our discovery workshops was that the project could provide an opportunity to transform Eisteddfod on a more holistic level.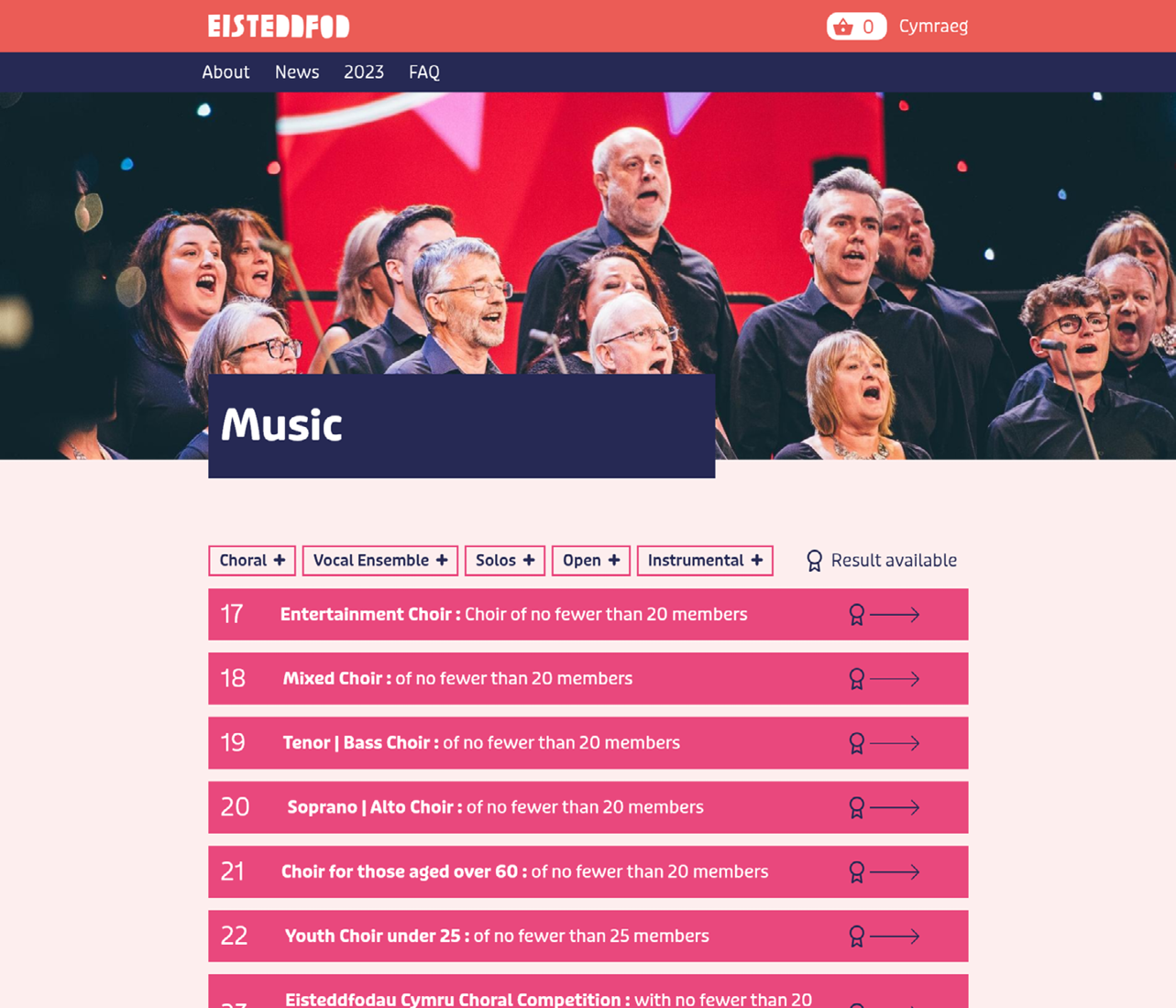 From working with the team we realised that we could build a digital service that could significantly streamline a number of areas in the organisation. The first of these areas was the ability for competitors to provide information and applications for the 100's of competitions that take place every year.
Having established an understanding of the organisation through our discovery workshops we began the re-design of their website with a number of workshops to understand how the organisation is structured and managed. This helped us gain great insight into the organisation, but also gave staff the opportunity to feel open and free to talk with us about their individual needs. 
This freedom and flexibility is something that we've attained throughout the project and we now have a well-developed relationship with the organisation, which has led to the launch of several new sections that extend the Eisteddfod's digital service. 
Including secure online competition entries and voluntary applications for 3,000 public users and secure online payments for pre-festival booking.